SHABIBI SHEEP WORKSHOP
Brand from Hong Kong founded by Sharon O.W. Yeung and Vincent C.Y. Woo, focusing on Concrete x Resin art decorations.
Sharon and Vincent are both from Hong Kong, a city well known as concrete jungle. In their eyes, concrete is more than construction. With their hands, concrete turns to an art piece. Concrete x resin art. Concrete is sculpted to become different oceanic landscape features. Resin denotes the water. Bubbles occurred during the resin curing process is a critical element that brings the art piece to life. Industrial used material, from "rough and cold" to "peaceful and relaxed". This is art. This is craftsmanship. This is a piece of ocean you can own.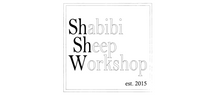 Add