ERDENET CASHMERE LLC
ERDERNET CASHMERE LLC factory's cashmere and undyed camel textile is certified by "Oeko-tex standard 100" which proves that the fabric is non allergic, ecologically clean product.
All the fibers we used for our products are very soft and warm as they develop in extreme cold of Mongolian winter. The products can be worn during any season as its unique breathable feature does not cause allergies and control air circulation in hot, cold, dry and damp weathers.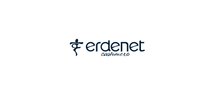 Add to selection