INSPIRATION OF KYOTO
By applying advanced and sophisticated craftsmanship of Kyoto artisans, and contemporary design perspectives of French designers, INSPIRATION OF KYOTO created the products to convey the charm of traditional crafts and inspire people in modern days.
Inspiration of Kyoto Project is based in the center of traditional crafts - Kyoto, and the center of fashion - Paris. Both cities are with a long history and people get a lot of inspiration from their rich culture. Through the sincere collaborations between Kyoto artisans and Parisian designers, we have now created the products filled with their unique techniques from the contemporary design perspectives. We invite you to appreciate this universe of innovations that symbolizes the harmony between the excellent artistry of Kyoto and cutting-edge designs of Paris.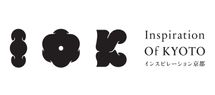 Add