ELODIE DETAILS FRANCE
Elodie Details is a Swedish brand founded in Stockholm in 2005 by Linda Sätterström. The brand offers a whole range of functional, innovative and design childcare accessories, developed to make children's lives even more beautiful.
Ensuring that baby's everyday items become real fashion accessories has always been the brand's mission. Each Elodie Details product is designed to last a long time: by creating durable and versatile objects, Elodie Details wishes to promote sustainable development through recovery techniques. The designer works the brand according to the decoration and fashion trends of the moment to seduce a majority of mothers looking for products that correspond to them. Elodie Details products are available in 45 countries and on five continents.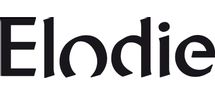 Add