LA PETITE CENTRALE - TASSEN BY 58 PRODUCTS
Tassen by 58 Products, a complete and different range for the table, the kitchen and the home. 100% German creation and manufacturing, hotel quality, safe for dishwasher and microwave. What's your mood?
Welcome to the world of Tassen! Each item designed by Tassen is an affirmation of their creativity, coming from the world of 3D animation film. Who would have believed in the success of this range? The quality of their production and attention to detail also represent the values ​​of this company: "If the quality is not perfect, the product is not finished! "Vos repas ne seront plus les mêmes avec ces bols, mugs, et contenants variés aux humeurs si différentes. Your meals will never be the same again when you use this playful and refined range of tableware.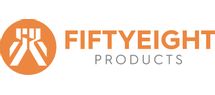 Add