DO NOT USE - MUGEN MUSOU BY IWATA
Aesthetic woodware brand that carefully sources ideal materials and applies optimum finishes to draw out the value and enhance the true beauty of the wood so that it will stay in the heart.
We are a woodware manufacturer in Hiroshima, Japan.  We select a material by using our senses to carefully inspect its: place of origin and the environment in which it grew, strength from the sound, dryness from the scent, texture by the touch, and beauty from the grain's color and flow. Since the weight applied to the blade varies depending on the type of wood, we select the optimum: hardness and angle of blade, height, depth, and angle settings, and spin speed of lathe's spindle and feed speed of the blade for the material.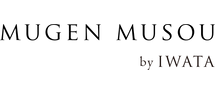 Add