NATHALIE BORDERIE BIJOUX
Glass sculptures become jewellery . It's raw, instinctive and precious. The eye stares at the indescribable, the mouth tells the ineffable, the eyebrow question and the nose does what he wants !
NATHALIE BORDERIE is a brand created in 1993. The adventure started with Haute Couture in Paris, it's shows, fashion, dresses, models, style : the woman ... For the woman will be given sparkles, necklaces, colors, volumes and above all, glass material. Jewels skipped school and here come my sculptures. The tribe was born. It was obvious.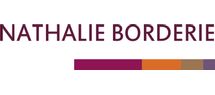 Add
Member of Ateliers d'Art de France