NEW EDITION NEOTILUS - PIP STUDIO
Happy Products for Happy People For 10 years Pip Studio is designing 'Happy Products for Happy People' from her studio in Amsterdam. Qualitatively lifestyle products made with eye for the tiniest details and unique created dessins.
Pip Studio has four current porcelain collections. The La Majorelle, Early Bird, Blushing Birds, Royal Multi Colour and Royal White collections all have their own style. Set your dining table with beautiful tableware that's finished with golden details, completely in Pip style. All porcelain collections have matching glasses and table textiles. With the motto "Happy products for Happy people" dining together is even more fun with the porcelain collections from Pip.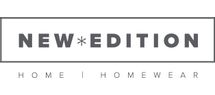 Add