CEVEN'AROMES HUILE ESSENTIELLE
CEVEN'AROMES HUILE ESSENTIELLE designs organic synergy essentials oils and organic home.
CEVEN'AROMES HUILE ESSENTIELLE designs and manufactures in its workshop, in the south of France, surrounded by lavender fields, the world of essential oils : organic synergy essential oils, organic home fragrances, organic pillow perfumes, organic essential oils certified "AB", essential oils 100% pure and natural, organic incense, natural sponge diffuser, cosmetics donkey milk, organic liquid soap, wood and powder, Barbarie fig seed oil, lavender flower, essential oil diffuser, organic mosquito repellent, organic massage oil, natural candles. Essential oils in bulk and more...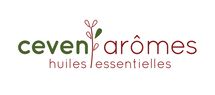 Add to selection