DO NOT USE - VETROFUSO DI DANIELA POLETTI
Masterful melding of technique and style, DANIELA POLETTI reinterprets the traditional craft of Murano glass fusion rendering each piece precious.
Vetrofuso's name itself refers to the alchemical secret of the glass and is inspired by the process that gives birth to DANIELA POLETTI's wonderful creations. To express the extraordinary potential of this material, Vetrofuso directly draws on ancient techniques of glass fusion, melting them with modern creativity and a tireless spirit of research and experimentation. The union between tradition and future allows us to create objects and jewels of innovative design, unique colorations, and bold combinations between glass and other materials.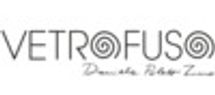 Add to selection