BAZAR BIZAR
Coastal Living
BAZAR BIZAR invites you on a faraway journey to the dancing islands, ancient traditions and heavenly beaches of Indonesia. The Belgian interior brand that grew out of a lifelong passion for travelling, creates highly original design pieces made of eco-friendly materials such as water hyacinth, rattan and bamboo. The extensive collection includes handwoven rugs, lamps, cushions, ceramics, chairs and many other interior and fashion items in gentle colours such as beige, brown, white and also black. Bazar Bizar brings the beautiful touch of Balinese culture to all corners of the world.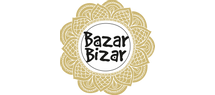 Add
News
22/08/2019 Company vision for Bazar Bizar

BAZAR BIZAR, Antwerp designed, Bali made. From Indonesia with love, supplying Tulum, Ibiza, Mykonos, The Côte d'Azur, Costa Rica, Melbourne and all corners of the world. The most beautiful, high-end bohemian hand crafted items for your interior : table accessories and outdoor furniture, mirrors and lamps, all home industry made in Indonesia.