AFKLIVING DESIGNER RUGS
Present at Maison&Objet Fair
From 08-12 September 2022
How to transform a house into a cocoon for the whole family? AFKliving is a French brand of Scandinavian influence creating rugs for the home and kids that blend perfectly into a warm and friendly interior.
AFKliving offers a selection of rugs for all tastes and budgets. From playful and comfy designs for the kids room to large-size rugs which will be the centerpiece of a warm living room. Using environmentally friendly materials, the spirit of the house blends into the Scandinavian Hygge spirit which emphasizes comfort, family and well-being. Almost a philosophy of life! All at affordable prices. Our credo: Create rugs for the family, adapt to a modern lifestyle, be respectful of the environment.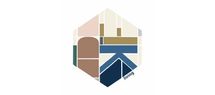 Add
News
08/09/2021 AFKliving- CATALOGUE Autumn-Winter 2021

Hello, After this difficult period, we are very happy to present our Fall Winter 21 collection to you! Come and visit us in Paris Hall 5A, Stand M24. Do not hesitate to ask us for Press Material at contact@afkliving.com This season, we are launching a new range of natural fiber rugs; we are expanding our collections of desiger rugs Oeko-Tex 100 and always more rugs for the kids's rooms!

03/09/2020 AFKliving- CATALOGUE Spring-Summer 2021

AFK living rug collection fits all types of modern apartments. Using environmentally friendly materials, each collection is referring to a trip is linked to ancestral know-how. (Belgium, India, Morocco, ...) The feeling of well-being and happy mood is characteristic of the brand. The intimate and warm atmosphere that emanates from it has the particularity of comforting and providing conviviality.