François Bernard's selection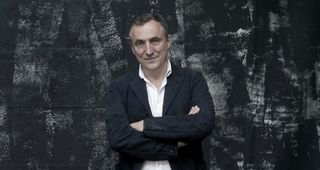 François is a member of the MAISON&OBJET Observatoire, whose mission is to catalogue new trends in consumption and emerging lifestyles.
Ceramic pan with handles, large
FUGA
This ceramic pan is a part of group of multifunctional products from our collection named The Earth.Items in The Earth collection will complement both contemporary minimalistic interiors with an urban character and clean streamline design, and the interiors intended to awake the feel of archaic and ancient sources. All the items in the collection are individually handcrafted, which allows for some variations in texture and color intensity. Care recommendations:Ceramic dishes should be washed by hand with a soft sponge and mild detergent.Wipe dry. Store open, do not cover with a lid.
ISP TABLE
DCW EDITIONS
Created by Ilia Potemine, a 30-year-old young inventor, the ISP lamp is a 21st century flint: no switches, no dimmer, no bulbs. The hand takes possession of the light. The ISP lamp takes on the aura of a spatial beam for enlightened adventurers.
Single Flower Pouffe
IOTA
A single seat pouffe which is covered with over 100 knitted flowers. Each flower is knitted by hand with our special yarn, developed especially for this line of products. This pouffe is a comfortable, inviting place to rest and to enjoy company. It can fit perfectly as a part of various sitting assemblies, as well as be a stand alone piece.