BUREL FACTORY - PROJECTS
We combine the passion and dedication of those who work this ancient knowledge, innovative design, relevant and surprising.
We value the raw materials that the region of Serra da Estrela offers, which make our wool pure and resistant, a product of extreme quality already used for the sheep wool covers. Valuing the knowledge of the mountain, unique heritage that we do not want to let fade into time, but rather transform it into something new and surprising, with a new life full of size, meaning and color.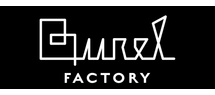 Add