DSA ART GLASS (HONG KONG)
DSA is a glass design company based in Hong Kong with our own factory that fabricates decorative ornamented glass that graced the lobbies of 5 start hotels, high-end residences and corporate offices around the world.
We work with global architectural and design firms to customize unique glass designs that are being specified for projects globally. Our experienced export team works with international partners to import our glass for their local market and to be supplied and installed. For more than a decade, DSA is the avant-garde to infuse arts into glass and a brand to rely on.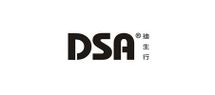 Add to selection
Projects
News
02/01/2019 Design and artistic glass

DSA Art Glass - our DNA & specialty. Custom made design and artistic glass design, from windows, doors, partitions, featured walls, to furniture. You name it, we create it. DSA Glass, your right choice for one stop service.

20/12/2018 【Folding Glass Door】

In addition to being a glass guru, DSA is also an expertise in all kinds of glass door systems. With a subtle stripe pattern glass and German KL-MEGLA hardware, it is absolutely a guarantee of quality, functionality and practicality! You can also design your own folding doors with all kinds of colors and patterns! Contact DSA today to find out more!