CARPYEN
CARPYEN is a family-owned, design lighting company celebrating its 70th birthday this year. You have a project, we can produce it for you.
CARPYEN develops its lighting collections with recognized Spanish designers and architects. We are a creative company whose collections and custom projects have made its success and have made us a reference on the American, German, Spanish markets. The strengths of CARPYEN are its ability to adapt its products (custom-made), its workshop in Barcelona, the quality, innovation and creativity of its lighting.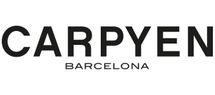 Add
Projects
News
20/01/2020 El Cubo - 1974 reedition

In 1974, the established Spanish designer Gabriel Teixidó imagined a lamp that allows the modulation of light intensity. On a slim metal profile, two half-spheres come to life with a simple gesture, for defining a softer atmosphere. Gabriel Teixidó's 2020 new interpretation lends the classic piece a sophisticated silhouette, in line with the essential design language of today.