ALENTES
Soft minimalism with sculptural forms.
Alentes | essential details combines warm with minimal to offer friendly eclectic interiors. We showcase object, furniture and lighting collections with our signature styling of raw materials, natural colors, velvet textures and architectural forms. Quality, handmade, original objects designed + made by Alentes. Operating since 2014, with a team of experienced and inspired architects, artists and technicians we strive to materialize our personal values and experiences. Our color and texture pallete is a product of continuous material blending, research and small discoveries.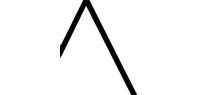 Add
News
05/12/2018 Showroom Alentes

Alentes showroom and offices are located in the heart of the center of Athens, in between the ancient Acropolis site and the National Modern Art Museum – a place we feel references to our inspiration source and creative journey. Alentes welcoming window-front invites visitors and feedback from people from all over the world. New product launches are presented directly to the public's reach.