MU - LUMINAIRES ET MATÉRIAUX EN POLYMÈRE MINÉRAL SOUPLE
MU: a craftswoman and a designer create a collection of contemporary high-end lightings with silicone in a handmade design approach in their East Parisian workshop. To craft with silicone, a "savoir-faire" to invente.
Silicone is still a relatively new material. Creators have to invent new gestures and develop some specific skills. Those soft and flexible lights with subtle and emotive texture will add some poesy to your home. Snowy white, charcoal black, or deep blue, MU can be unexpected, strange, surprising.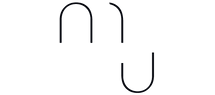 Add
Member of Ateliers d'Art de France
News
07/07/2021 FRANCE DESIGN WEEK - TOUCH ME See me feel me Heal me

Experimental design project. From September 15 to October 6, 2021, while respecting the sanitary rules in force, visitors are invited to come and place their hands on large cylindrical volumes of loose earth, leaving their imprints there. As they pass by, the models will take shape. The final form of the prototype will emerge, charged with human. Of common. >FranceDesignWeek