NUOVA H.S.S.C.
Not only pots but real design objects
NUOVA H.S.S.C. is born of a long company tradition in the steel manufacturing sector. It was in the early 1900s that Giovanni BET decided to pass on the business to future generations, creating a very strong company tradition. Today it is Franco BET that continues this tradition, guiding the company in line with market trends, supporting its innovative and technological aspect with Made in Italy products, synonymous with excellence and creativity, managing to meet the needs of the market thanks to the possibility to personalize supplies, making them unique in its target.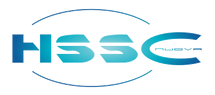 Add to selection
Projects
News
17/02/2020 Angel Inox Collection

The Angel ™ collection designed by Arch. Alberto Podestà represents the latest creation of HSSC The original shapes of the collection are reflected on the knob of the lid where an angel face is protected by square wings and on the ergonomic handles which, in addition to facilitating grip, recall the sinuosity and lightness of the clouds.

17/02/2020 Oval Wok Excalibur

EXCALIBUR ™ products boast unparalleled no-stick properties compared to traditional non-stick products and have a longer life. The five layers guarantee a better thermal conduction, the aluminum core allows a uniform distribution of the heat up to the edges with considerable savings in cooking times and energy consumption. EXCALIBUR ™ is an ECO-FRIENDLY product in all respects.

17/02/2020 Angel Copper

Angel ™ Copper is produced with 99.9 copper, the most noble of metals. The interior is made of DiamondTin ™, a special coating based on synthetic diamond powder laid at high pressure, a coating that lasts over time and certainly more than the current tin coatings of the other lines on the market.