NUOVA H.S.S.C.
Attending MAISON&OBJET
06-10 September 2019
COOK & SHARE Hall 3 — Stands B95
Not only pots but real design objects
NUOVA H.S.S.C. is born of a long company tradition in the steel manufacturing sector. It was in the early 1900s that Giovanni BET decided to pass on the business to future generations, creating a very strong company tradition. Today it is Franco BET that continues this tradition, guiding the company in line with market trends, supporting its innovative and technological aspect with Made in Italy products, synonymous with excellence and creativity, managing to meet the needs of the market thanks to the possibility to personalize supplies, making them unique in its target.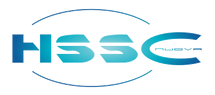 Add to selection
Projects
News
06/08/2019 "Not just pots and kitchen utensils but real design objects"

"Not just pots and kitchen utensils but real design objects". The pots and pans of the SilverPlus ™ collection are made of a 2.6 mm multilayer material with an aluminum core and externally certified stainless steel for food contact.

06/08/2019 I have very simple tastes; I am always satisfied with the best.

I have very simple tastes; I am always satisfied with the best. (Oscar Wilde) External copper, Diamond Tin™ coating, a special coating made with the use of powder of synthetic diamonds deposited by high pressure. Induction Bottom

06/08/2019 G&G Excalibur news

If we love someone, preparing a good dinner is a splendid way to tell them. (Chef Antonino Cannavacciuolo) All HSSC products are designed, studied and created in Italy. Italian products are a symbol of quality and style all over the world and for this the is the flag of HSSC For HSSC "Made in Italy" is not just a brand that distinguishes quality production but is a real company philosophy