WURM G. GMBH + CO. KG
Gifts and decoration of all kind in a wide range of products.
Importing gifts and decoration from all over the world is our passion for more than 60 years now. We offer a very wide range of approximately 6,500 items from Buddha figurines to saving banks, to porcelain mugs and teapots... Our main focus is on our Christmas collection which we successfully deliver to customers all over the world.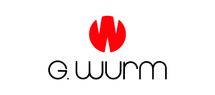 Add to selection