SRISTI DESIGN STUDIO
At The Sristi Design Studio strives to match the sophisticated lifestyles of customers by blending high-quality with unique taste and design. Every furniture piece testifies to the commitment of the brand to a luxury-focused lifestyle philosophy.
Ashim dedicates its style through furniture that is designed to offer warmth and comfort for sumptuous living and rich delight in one's own home. The main strength of Ashim lies in the consistency and the perfect balance between exquisite tradition and luxurious fashion and comfort.Ashim effortlessly blends European quality and sensibilities with the intricacy and exoticism of furniture hand-crafted in India. Our work combines art with craft resulting in furniture that is beautiful, functional and enduring. Fusing classicism with modernism our designs embody refinement, sophistication & grace.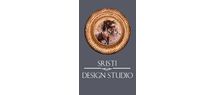 Add