ALGA BY PAULO ANTUNES
You think about the projects, we find the solutions. This is our leitmotiv.
When you combine a product and service with the desire to be more innovative, some brands make a difference. ALGA by Paulo Antunes was born in this spirit. After eighteen years of experience in the development of pieces of furniture and upholstery for architects, interior designers as well as for our own collection, we have developed a high level of know-how in bespoke products for hospitality and residential projects. With the signature of Paulo Antunes, the ALGA by Paulo Antunes brand aims to meet the growing demand of value for money products and custom-made interiors.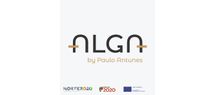 Add
News
22/09/2020 Complete a special project with elegance

WINDSOR, a chester sofa with the right balance of tradition and innovation. Made with real capitone that makes your living room an unique space to receive friends and family.

22/09/2020 Our products around the world

In the Madison boutique hotel in the heart of Paris, the Art Deco style and timeless colours match the elegance of our THIRTY chair.

03/09/2020 Digital Fair

Maison & Object introduces us to the first digital fair experience. Visit us in our virtual showroom from 04 to 18 September.