DO NOT USE ISLE OF DOGS
ISLE OF DOGS DESIGN creates children furniture made of solid beech wood & finished in white. They are individually decorated with hand painted pictures.
ISLE OF DOGS Design creates wonderfully charming furniture that will remain in the memory long after the children have grown up, They will remember the details they loved, such as the colour and the smile of the crocodile on their bed, the yellow of the frog king's crown.... And although there is a distinctive "ISLE OF DOGS style", every piece of furniture is individual, every room is as unique as the child that lives in it. The sustainable and adaptable furniture is made of solid beech wood and finished in white. The pictures are painted by hand in the isle of dogs studio in Wuppertal.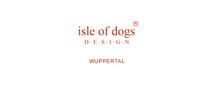 Add