LA FABBRICA DEL LINO
A history that begins in 1975 with the company of BERGIANTI's family, at the beginning manufacturer of fabrics and then garment's specialist in private label. In 2007 LUCA PAGLIANI create the brand la LAFABBRICADELLINO Home.
His wife MONICA BERGIANTI immediately decides to produce it: so grows a craftsman company based on the total respect of the ecosystem and on the "made in Italy quality". This product created by LUCA, 100% natural, eco-friendly, that no needs ironing and dyed-in-chief with hypoallergenic dyes, meets immediately the consent of public: next year the company already has its own network of agents. In 2010 in partnership with architects and designers around the world, borns the project sector.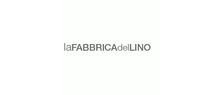 Add