SAKAMENA
Raffia, expertise and novel ideas, that is the SAKAMENA trademark ! Our bags, clutches and hats are produced with a 100 % natural fiber, a careful processing, and they are all hand made in our workshop in Antananarivo.
The SAKAMENA workshop is based on the traditional Malagasy savoir-faire to produce bags, clutches and hats in raffia. That is a natural fiber derived from a endemic palm tree of Madagascar. Each item is hand made and unique. The design is simple and chic, the colors soft in order to fit today's trends. Our wokshop can also meet all needs of creation.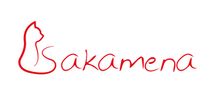 Add
News
23/12/2020 outlets of the SAKAMENA bags and clutches

The SAKAMENA bags and clutches are now sold in Antananarivo, in the shop CARAVELLE (Ambatobe, near the French High School), and in Toamasina (NULLE PART AILLEURS shop).