KUTUUN - MADE IN FRANCE
KUTUUN offers naturalist watercolors inspired by the Museum of Natural History of Paris printed on clothes and accessories made in France. KUTUUN proposes an original concept of sale in 3 stages leaving the choice to the final customer.
KUTUUN, brand launched in 2017 by Philippine and Sarah, is about watercolors on clothes and accessories! And not just any watercolor on any product! Regarding the paintings, it is Véronique, the mother of Philippine who realizes all the watercolors in the manner of the naturalistic painters of the Museum of Natural History. For clothes and accessories, it's a frenchy story ! The quality of a product that lasts is ensured by a French manufacture controlled from the thread to the packaging!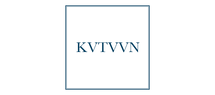 Add to selection