L'ATELIER DES TANNERIES
L'ATELIER DES TANNERIES is a premium manufacture since 1850. We use our expertise and love for noble materials in the making of decoration items in felt and wool.
The company was basically specialized in saddlery and horse-riding items. We now use leather and felt, timeless materials, to embellish your interiors. Every item is designed and manufactured in France. Our innovation & development service allows us to answer any specific request in big or small quantity. We only work with high end materials coming from France and Europe.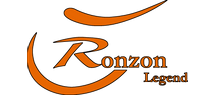 Add