GINGKO ELECTRONICS LTD
Design, quality&time are our design ethos when every GINGKO object is born. We give every item an ultimate stylish look in a minimalist design, craft it with our passion and love in our best standard of quality, and create it to last as time goes by.
We bring a fresh approach to design incorporating modern technology into everyday objects. Sometimes life can be complicated and technology too intrusive. Therefore, by keeping our product lines simple yet engaging and keeping our products up to date with technology, as well as aesthetically pleasing, it has kept us driven and inspired us to create every single new product as well as to our everyday work.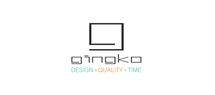 Add to selection