TECHNOBOUTIQUE / LAMPES 3D
TECHNOBOUTIQUE offers "book" lamps, 3D lamps (with hologram effect) and electric arc lighters. You can also find phone cases made of wood. The goal is to transform yesterday's objects with the technology of tomorrow.
A 3D lamp is a lamp that gives the impression of being all volume while it is actually flat. This is an optical effect of the most beautiful effect (7 colors are available in addition to the rainbow mode). Electric arc lighters are based on a technology inspired by the taser: 2 electrodes make it possible to generate an electric current. Our lighters generate a lot more heat than a classic flame. Everything you approach the electric arches will ignite immediately (Cigarettes, Candles ....).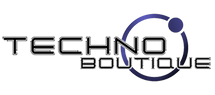 Add to selection