CHINA TIE SHAN ART INSTITUTE
"Qin's" is a new style of inner painting comparing to the other faction in China, we use simple colour and line to run through refined elegance. We wish this superior art can be inherited and becoming well-known over the world.
"Qin's" institute was founded by the Master Tie Shan Zhang, the master of inner painting in China. We aim to succeed the unique culture in the Shan district which were generated in the Zhou, Qin, Han, Tang dynasties, as each dynasty shaped a different art style from each other due to different historical and cultural context. In order to succeed the cultural heritage from these four dynasties, he came to develop his own styles such as "Run", "Tou", "Jing", "Ya", which became distinguishing features and styles of the Qin Institute of Inner Painting.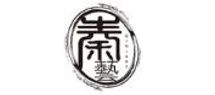 Add to selection