LAUVRING
Attending MAISON&OBJET
06-10 September 2019
HOME ACCESSORIES Hall 4 — Stands E110
#pottery #glassware #ceramic pots #flower pots #vases #Christmas decoration #decorative items #lanterns #small furniture #nordic design #hygge #outdoor #lauvring #danish #greenery #homedecor #interior
LAUVRING aims to be more than just a supplier. We regard our customers to be partners in our endeavours to hold a strong position among consumers. Thus, we develop our products for a wide variety of customers and not only for the few. LAUVRING covers a wide range of products by means of two annual collections –from glass vases, ceramic pots, decorative items, outdoor pots and baskets to lanterns- and further a number of special categories for florists, garden centres and hardware stores. Focusing on high quality and respect for the fine balance between Nordic traditions and modern trends.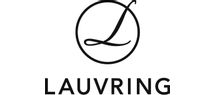 Add to selection
News
18/09/2019 We are changing a name to Lauvring A/S

I.C. Lauvring A/S is changing name to Lauvring A/S. The new name is accompanied by new brand identity and website:https://www.lauvring.dk/

02/08/2019 I.C. Lauvring Holding ApS is today sold to the Dalema Group, Norway with effect from 1.1.2019.

As part of a generational change, Dalema Drift /S will take over all companies in the I.C.Lauvring Group, I.C. Lauvring was founded in 1987 with head office and warehouse (7000 m2) in Vildbjerg outside Herning.