QURZ INC.
Attending MAISON&OBJET
17-21 January 2020
SMART GIFT Hall 1 — Stands J22 - K21
Japanese Incense & Bells gathered in the new brand a1805, created by a 200 years old carpenter's company.
a1805 is the new brand created by Akazawachoyo, a 200 years old company specialized in temples and shrines carpentry. Following the concept of "Creative Traditional", two collections have been designed : Incense and Bells. The incense sticks from a1805 offers a lineup of scents that are unique to Japan, but fit into modern life. The five Japanese scents of MATCHA, SUGI, SHIZUKU, J-OUD and HANAMI compose the set. KEEN bells series transpose Japanese heritage into contemporary usages with a quiet and sophisticated design. They fit as well on a desk, a counter or a door.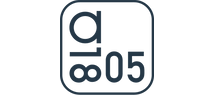 Add to selection