PRESTIGE HOME DESIGNER
PRESTIGE HOME DESIGNER is specialized in bronze and brass art. Thanks to our unique and outstanding talent, renowned for our bronze and brass master craft, we make the perfect piece for each of our client.
Customer-focused and passionate, we spend long hours in our workshop to renovate, design and create magnificent items. As true artists, we put our hearts and souls into our unique masterpieces: each piece is selected is produced to communicate our passion and art. In this pure tradition of French luxury, we are highly commuted to promoting this French historical art. We have been serving customers for over 10 years, offering the best selection of French style lighting for interior decorating and French style decorative bronzes for door, windows and furnitures.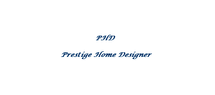 Add to selection