NEXEL EDITION
Lighting fixtures and small everyday objects. Simple and differentiating products.
We manufacture and distribute lighting fixtures for shops and specifiers. We also make custom-made products.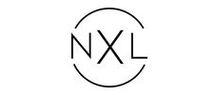 Add
News
16/11/2021 New in the MARCEL range !

The MARCEL range is out of production. The suspensions already ordered have started to be delivered. As happiness never comes alone, we have completed the suspensions with an articulated wall lamp: the foot can be brass, copper or titanium. The lampshade is still available in 8 colors: black, white, light green, dark green, celadon, mustard yellow, dark red, orange.

28/10/2021 CUP mini - the perfect spotlight for your shop window

We have developed this range in order to meet the 3 main demands of the users of this type of lighting: surface mounting, sliding rail mounting and recessed mounting. We also offer you the possibility of making modifications to meet the constraints and requirements of your sites. Do not hesitate to submit your specific requests.

18/10/2021 SLIM JIM: now available in matte white and brushed gold

The new colors of SLIM JIM suspensions have just arrived! Now available in matte black, matte white and matte gold, SLIM JIM is an ultra-thin and very elegant suspension tube. Ideal as a multiple suspension above a kitchen island or in a room with a high ceiling, they will bring a touch of elegance and modernism to your home.