ANTIDOTE EDITIONS
ANTIDOTE EDITIONS sublimates your life and your projects with colours and materials, a real solution for happiness.
There are brands that are born by passion, a desire to do well, to do better... ANTIDOTE EDITIONS was born like that, by passion for light, materials, technology and design. As for the successful menu of a great cooking chef, you need quality ingredients, great know-how and then a lot of love and passion in what you do. Antidote Editions invites you to discover its universe of lighting solutions and remedies, an adventure you will never want to do without.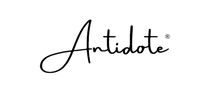 Add to selection
Collections
Projects
News
25/09/2019 Antidote, la nouvelle marque d'édition

La nouvelle marque d'édition ANTIDOTE dévoile son premier spot. Découvrez le TOPAZ : une technologie de pointe dans un design innovant ! Concept unique, le spot led TOPAZ s'adapte à vos envies et à vos intérieurs grâce à son système de fixation à collerettes magnétiques.