ÔZENTO - LOFTS PANORAMIQUES
The panoramic loft imagined by Ôzento is a pioneering and innovative model of dwelling place. Not intrusive and sustainable, it proposes a life experience in harmony with our biotope, in the environmental protection.
We have designed four models : three are rectangular: 25, 50 and 75 m² and one is an elliptic model of 60 m², all compatible and customizable for multiple uses: lodge, housing environment, kiosks, pavilions, workspace, etc. Ôzento distinguishes itself by its premium positioning, its novel design in harmony with its environment and its turnkey concept. Ôzento ensures the transport and the assembly allowing an on-site complete installation in a few days.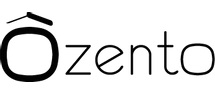 Add to selection