DO NOT USE - ANGELO RUGS
Bespoke specialist for architects and interior designers, ANGELO offers a wide range of carpets (stairs, offices, hôtels...) and contemporary rugs.
Rug is the final touch to design an interior. We offer standard or made to measure rugs, from sizes to colours, from colours to designs, from designs to shapes... We offer a customer service in order to answer the best we can for each project or to create one's own rug. Nowadays, it makes our strength.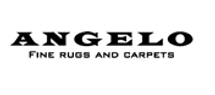 Add