BRITOP LEUKOS FRANCE
BRITOP LEUKOS FRANCE is the mariage of knowledge from West and East Europe. Company was established from the desire to provide to people positive energy which we have found in lighting. Its lifeblood is love to the best design.
LEUKOS - brand with French values. The Art of Living and Vanguardism. The aim is to offer innovative luminaires with the best use of light based on new technologies. BRITOP - Polish brand and factory in Poland, recognized by the creativity lighting fixtures made of high quality wood (FSC), concrete and metal, associated with the integrated LED. The brand is a subtle combination of tradition and modernism. ATELIER DE LA GUIRLANDE - safety 230V connectable 100% evolutive and adjustable garland for outdoor decoration with connections up to 300M on a single power supply.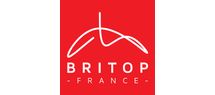 Add to selection