ZARINA
"There was magic in ZARINA's touch and sunshine soon followed"
Originally large-scale wholesalers and distributors of well-known tableware brands, we decided to develop our own brand, pouring our heart and soul to creating items that are timeless but yet trendy without compromising on quality or durability. ZARINA Tableware was born. We produce items all over the world and work with designers spanning the globe with an emphasis on the renowned creative talent of our home country of Lebanon to ensure a constant stream of fresh designs.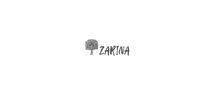 Add to selection
Projects
News
07/08/2019 PRESS RELEASE - ELLE DECO N°24

"Une marque qui allie savoir-faire et design. Assiettes, tasses à café, plateaux, bonbonnières... Le choix est infini. Des designs à la fois tendance et intemporels, des motifs modernes aux parfums d'orient, une porcelaine des plus fines, un mélange de matériaux surprenant mais tellement réussi, des finitions parfaites et un packaging impeccable. En plus, les prix sont parfaitement abordables."