EVAVAARADESIGN
Highly mobile plug & play acoustic furniture solutions for open space, flex office, busy and noisy places. Get away from the buzz and get down to work !
Antti Eväraara designs ground-breaking sculptural and highly functional acoustic furniture for new office environments, flex-offices, loud & busy public spaces such as airports, stations, museums… 100% made in Finland, all components from Europe. Evavaara Design's acoustic office furniture solutions create intimate social space and privacy within open-plan offices or loud and busy public spaces. It is a perfect private spot for short term work, a confidential call or focused meetings. So bring the volume down for your team's next individual or collaborative work session with Evavaara.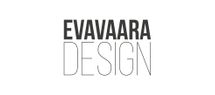 Add
News
03/02/2021 LE BRUIT AU TRAVAIL / NOISE AT WORK

Les open-spaces permettent d'optimiser l'espace mais s'ils ne sont pas bien aménagés ils peuvent devenir trop bruyants et nuire au bien être et à la qualité de travail. Des solutions rapides et flexibles existent... Open spaces are great to optimise floor space but they need to be thought properly to avoid noisy environment that could ruin work productivity. Clever, flexible solutions exist..