LA CHANCE
LA CHANCE is a furniture design company with a unique identity that stands out within a graphical, colorful, structural and luxurious environment.
LA CHANCE is a furniture design, rugs, wallpaper and lamp company. LA CHANCE gives a contemporary interpretation of the ornamental and decorative French furniture tradition rooted in the art deco period. The creations of LA CHANCE share a sophisticated, rich and singular design based on noble materials. It is a come back to a warm and uninhibited luxury, breaking away from cold and conceptual design.​ LA CHANCE produces investment pieces that will get a patina for the future generations to keep enjoying this contemporary family furniture.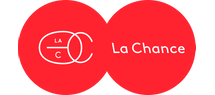 Add
News
12/02/2018 COLLECTION MATERIAL CHAIRS : LA CHANCE PLAYS WITH PIERRE FREY

La Chance uses the iconic patterns of the Parisian upholstery fabrics house and mixes them with precious marbles for six numbered limited editions of the Ronin chair designed by Emile Lagoni and Werner Valbak. Find the photos in "Portfolio".

12/02/2018 LA CHANCE AT MAISON&OBJET 2018

January 2018, let's discover the la chance new products presented at maison & objet in paris. Find the photos of our stand in "portfolio"