TWIST HOLDINGS LIMITED
Unconventional lifestyle.
Linvintwist is a breath of fresh air in the lifestyle of people looking for something out of the ordinary. Linvintwist scouts young and unknown talented Italian designers to develop fun, innovative and creative objects for the outdoor furniture market. Linvintwist is deeply rooted in the culturally dynamic rooftops and urban environments of the coolest cities across the world. Linvintwist is an unconventional brand for creative customers.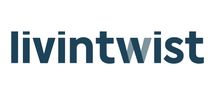 Add to selection