MAISON KOICHIRO KIMURA
The ever-evolving relationship between man and materials is at the heart of our design. Pursuing quality with a high-quality taste, we create sophisticated items that inherit the orthodox aesthetics that are not affected by changes in the times.
KOICHIRO KIMURA's work is part of his continued pursuit to create art and design pieces that express the evolved relationship between man and object. He comes from a family with a 400-year history of producing traditional Japanese housewares. KIMURA brings such traditional techniques together with "high technology" to create works which can be seen at the MAISON brands, businesses and museums.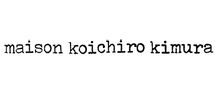 Add
News
01/02/2022 New release MIYAVIE SOAP "ISE HINOKI" "JYAKU"

MIYAVIE SOAP is a natural product handmade by craftsmen one by one by combining the same soap manufacturing method as in ancient times with the scents of "Ise cypress" and "sandalwood" made in the 7-8th centuries. For face, Hair and whole body. The three-dimensional scent of "Ise cypress" and "sandalwood" creates a comfortable space that makes you feel like you are in the finest Japanese spa.

01/02/2022 MIYAVIE new release the portable cushion square & PC case "ANYWAY"

Now that teleworking has become a part of a new lifestyle, you may be spending more time sitting at your desk. MIYAVIE is pleased to announce the portable cushion square & PC case "ANYWAY", that utilizes the material characteristics that are excellent in body pressure dispersion. It has excellent durability and can be enjoyed in various scenes according to the lifestyle.