NAWRAP
Many products in NAWRAP collection are infused with binchotan which is the highest grades of charcoal. It always makes them effective home textile such as anti-odor and anti-bacterial. They also have good absorbency, smell-free and durability.
In 1930, Maruyama Fiber Industry was established in Nara, Japan as a mosquito net manufacturing business. Each net was woven with traditional Japanese weaving techniques, and made of both cotton and hemp fabrics. As years passed, mosquito nets lost much of their relevance in Japan. Since then, Maruyama Fiber Industry's mosquito net fabric has been adapted into a line of multi-purpose home textiles. The fabric is high quality, durable and soft. The absorbent and quick-drying material is perfect for various applications throughout the home.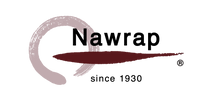 Add
Projects
News
02/11/2020 This is our latest product, "Organic Binchotan Face Towels"

Our new product, " Organic Binchotan Face Towel" is made of US grown organic cotton with binchotan-infused rayon. The binchotan works to naturally neutralize odors that come in contact with the fabric. The fabric is very soft, with a unique Japanese weave that provides a gentle but effective exfoliation.