TAKTO TIMEPIECES BY TECKELL
Time evokes emotions in the hands of TECKELL craftsmen. Exquisite markers of time that proudly and elegantly display their absolute accuracy and advanced technology. A new, fascinating, perspective on time.
TAKTO TIMEPIECES is a collection of avant-garde pendulum clocks, truly the embodiment of complex technological, engineering and design achievements. In this extraordinary clock collection, the inner mechanics are clearly visible. Every tick is a fascinating and eye-opening experience. An amazing balance of form and function in an emotionally charged object of great symbolic value.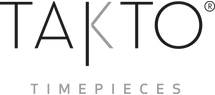 Add