FABULOUS ISLAND LTD
We all have something in us from "Tennessee". Well I tell you that we all have something "Fabulous" in us.
FABULOUS ISLAND is a family story, a new beginning where the word FABULOUS takes on its full meaning because each of us has its own light that makes it so special. Our brand is a reflection of what drives us: well-being, lightness, self-esteem, nature, vintage, and always with that little rock side that follows us every day. Our universe FABULOUS ISLAND is a thought on how to set up the conditions for a harmonious life in couple and family. For each collection, we are inspired by the soul of an island.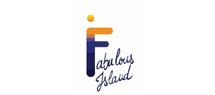 Add
News
02/01/2020 The collection of vintage Rock print sweaters

For the first time, a brand has developed a complete line of vintage Rock print sweaters. a single cut, a round neck and a V neck six colors possible and 34 very strong visuals for a collection that will amaze.