ATELIER DANIEL PELEGRIN
20 years of art cabinet-making. Creator of high-end furniture. Unique pieces and stamped and numbered limited-runs. Designed and manufactured at the workshop. Cylindrical cabinet module with drawers in solid walnut and sycamore.
New for the 2020-2022 range, cylindrical furniture with a diameter of 35 cm, 3 legs, with modular design drawers that fit in every room of the house, from the bedroom to the bathroom and to the living room. Its aesthetic appeal makes it an object of decoration. Variations are possible for the choice of the height of the furniture from 48 cm to 120 cm and the number of drawers as well as their position. Small storage furniture that can be used as cabinets tables, pedestal tables, dresser ...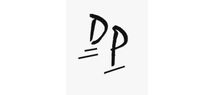 Add