OPPIDUM - COSMETIQUE NATURELLE
OPPIDUM, The Nature of Skin. A manufacturer, a brand. 100% natural and organic Soaps & Cosmetics.
OPPIDUM is a young company, based in the South-West of France, manufacturing soaps and cosmetics, 100% natural and Cosmos Organic certified. Acting as a barrier and a passageway, a screen and a vessel, our skin is at once superficial and deep, external and internal. Both exposed to the world and intimate. Able to receive, absorb, capture, reject or drive back, it is an unconcealed expression of who we are, a reflection of our entangled body and soul. There is no cheating with skin, with our skin. OPPIDUM's sole raison d'être is to preserve, support, and fortify it.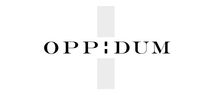 Add