COAST AND VALLEY, UNE MARQUE DE LA SARL MYDITEX COMPANY
An interior decoration that is chic, vintage, and 100% made in France. COAST AND VALLEY: the stylish mountain, golf and urban textile interior decoratIon brand.
Our clients are mainly decoration boutiques and concept stores, but also hotels, hotel residences and restaurateurs looking for original and often personalized decoration accessories.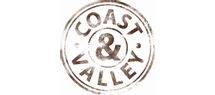 Add
News
09/10/2020 Brochure Fall/Winter 2020/2021

Find our new Fall Winter 2020/2021 catalog In novelties, a range of suede rugs, also a range of cotton tea towels but above all the possibility for you to create your own collection of decoration accessories MADE IN FRANCE. Entrust us with your photos, texts and illustrations. We will create your own collection Prints on linen, cotton and polyester.

20/04/2020 Brochure Spring / Summer 2020

Dear Retailers, We are delighted to send you our new Brochures and Retail Price List for the Spring/Summer 2020 season (attached). This year : be creative and create your own collection... Discover our templates and colours! Best regards, Vincent

27/08/2019 New Catalog Fall/Winter 2019-2020

Bonjour, Nous avons le plaisir de vous mettre à disposition notre nouveau catalogue Automne-Hiver 2019/2020. Espérant que vous y ferez votre sélection parmi un large choix de coussins, transats, tableaux etc... Idéal pour vos clients qui souhaitent redécorer l'intérieur de leur chalet ou appartement à la montagne. Cordialement Vincent de LATTRE