COAST AND VALLEY, UNE MARQUE DE LA SARL MYDITEX COMPANY
An interior decoration that is chic, vintage, and 100% made in France. COAST AND VALLEY: the stylish mountain, golf and urban textile interior decoratIon brand.
Our clients are mainly decoration boutiques and concept stores, but also hotels, hotel residences and restaurateurs looking for original and often personalized decoration accessories.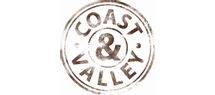 Add
News
23/03/2022 Catalogue Printemps/Eté 2022

Chers revendeurs, chers partenaires, Nous sommes heureux de vous envoyer en "avant première" le nouveau catalogue COAST AND VALLEY Printemps Eté 2022. Découvrez notre série LIFESTYLE qui j'en suis sûr saura séduire vos fidèles clients.. Cette série est bien entendu personnalisable. Toutes nos collections sont confectionnées dans le Nord (59)

03/10/2021 Catalogue Automne Hiver 2021/2022

Découvrez notre nouvelle collection Automne Hiver 2021/2022

09/10/2020 Catalogue Automne Hiver 2020/2021

Retrouvez notre nouveau catalogue Automne Hiver 2020/2021 En nouveautés, une gamme de Tapis en suédine, égalemebt une gamme de torchons en coton mais surtout la possibilité pour vous de créer votre propre collection d'accessoires de décoration MADE IN FRANCE. Confiez nous vos photos, vos textes, et vos illustrations .. Nous créerons votre propre collection Impressions sur lin, coton et polyester.