GIOBAGNARA GLENN SESTIG COLLECTION
Since 2019, GIOBAGNARA started a collaboration with the Belgian architect Glenn Sestig, resulting in a unique wide, varied collection which is unrelentingly urban and contemporary, materials are exclusive and its combinations are renewing and unique.
GIOBAGNARA is recognized for distinctive, elegantly designed creations that express luxury without ostentation, crafted to the highest standards combining traditional know-how and cut-edge technology. The collaboration with Glenn Sestig Architects, which is synonymous with contemporary chic, resulted in a homogeneous yet extremely varied collection that is the manifesto of the interaction between elegance and substance, and where natural elements such as dark-stained Canaletto walnut wood, travertine, cashmere and wool play a calm symphony of skillful craftsmanship, serenity and aesthetics.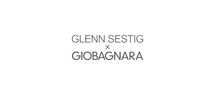 Add to selection
Collections